Car Stowing Tidying storage box USB with charging storage box multi-function quilted cup holder car leather coin box
Regular price
109.60 SR
Sale price
359.96 SR
[Free Shipping & Get Free Gift Now]
Share this Product
The new and improved Car Pocket is here to rescue you from falling messy things beneath your car seat! 

Guaranteed to provide a higher interior storage space.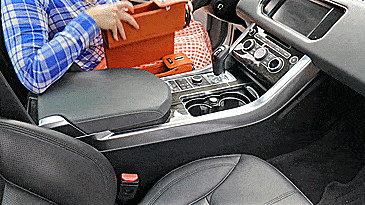 It has a universal design to fit most of the car seat gap and made out of pure leather material durable enough for everyday use.

Aside from its dashing look, it contains an easy to reach cap holder plus a coin slot organizer.
Product description:
This Car Seat Catcher is a great storage way between console and seat. It not only creates extra space to store phone, wallet, sunglasses, cigarette, coin, makeup and more, but also keep your car interior tidy and organized.
Fear of dropping items and finding them in despair, which will lead to dangerous distraction?
Save your countless times from having to dig in between the seat and center console to find your dropped cell phone, credit cards, money, coins, pen, keys etc. In fact, many things in driver's pocket, it will make driver uncomfortable and affect his attention, the seat side holder can solve the problem exactly!
Creative humane design, a luxury car decoration
Built in an individual coin and card holder, grille system with rotatable slide pad for better storage, foldable bottle holder for your convenience
Product summary:
A side pocket within arm's reach for daily small items, such as: phone, wallet, keys, cigarette, coin, cosmetics and etc.
[Coin Storage Box]: Individual organizer with magnetic lid, you can store your cluttered coins, changes, cards, cigarette.
[Creative Cup Holder]: for 8cm diameter water bottle, special foldable design to save much room.
[USB charger place]: each box has 2 USB charge port, making your trip more convenient. High Quality, PU leather material, anti-scratch and easy to clean, elegant and luxury car decoration.
[Humane Sort Grille]: The classification system with rotatable slide pad, helps you catch and organize items more convenient, and can be removed to fit different needs.