60% OFF-The Strongest True Touch Control Wireless Earbuds(Get 2PCS Save $10/$18)
157.29 SR
249 SR
Save 72 %
——Buyers highly recommend!
——The highest repurchase rate!

————【Best  Sale】G6s TWS Bluetooth Earphones IPX5

(Price:157SR)
—————【Highly Recommended】The Strongest True Touch Control Wireless Earbuds IPX7

(Price:228SR)




 Type 1:
---------Mini Earbuds G6S TWS IPX5 Waterproof LED Display Qi Wireless Charging Box 5.0 Bluetooth Earphone Multi-functional Sports Headset

Main Features:
Type: Bluetooth Wireless Earphone, Wireless Bluetooth Headset
Style: Bluetooth Earphone, Wireless Headphones, Headphones
Feature 1: Wireless Bluetooth Earphone, Charging Box, IPX5 Waterproof
Feature 2: Wireless Headphones, Bluetooth Headphone, Bluetooth Earphones
Function 1: IPX5 Waterproof, LED Display, Wireless Charging
Function 2: Bluetooth Wireless Earphone, Headphone Bluetooth, Bluetooth Headset
 -------------------------------------------------------------------------------------------------




Type 2: 
---------The Strongest True Touch Control Wireless Earbuds(G02 V5.0 Bluetooth Stereo Earphone IPX7 Waterproof)


【Same as on the FB advertisement】



These earphones are multifunctional: Automatic startup/shutdown, pairing, and restart; shutdown when charging; and binaural stereo call.
Wireless earbuds in line with ergonomic shape design could perfectly fit with the ear to maintain comfortable wear for a long time.
It has unique design of medical silicone in the ear. Light-weight and IPX6 waterproof, when you are working or doing sports, there is no need to worry about falling off.
The earphone could provide strong bass stereo sound, which has higher definition and is more dynamic.
Touch control design makes it more convenient to use. Just press the button to play/pause music or answer/hang up the call.
The left and right earphones could be used separately, so they could connect two mobile phones simultaneously.
With built-in controller and microphone, they are designed for those who like classic music, rock music and popular music.

60% OFF LIMITED TIME,THE END IS ONLY HOURS AWAY NOW!!!
The Longest Lasting IPX7 Wireless Earbuds,The world's most advanced true wireless earbuds U designed with superior Hi-Fi sound and ultra-long playtime. It's your perfect workout companion with secure fit and an IPX-7 waterproof rating.Designed by audio's finest award-winning engineers, the waterproof wireless headphones brings next-generation technology to today's active listener.
TWS Wireless Headset
Bluetooth 5.0
Wireless Earbuds
Touch Control
Wireless Bluetooth Headphones
4000mAh
Charging Capacity
Digital Display Power Stereo
IPX7 Waterproof
Sports Earphones
✅1st Wireless Charging Earbuds 
✅ Over 360-hour Battery Life 
✅ Superior Sound Quality
✅ IPX-7 Waterproof 
✅ Powered by aptX
✅ Ergonomic Design 
✅ Low Latency Bluetooth 5.0
✅ Intuitive Touch Sensor
✅Charging Capacity Digital Display Power
✅

 

C

harging power for your smartphone(As your mobile phone charging bin)
4000mAH charging case:
4000mAH
large capacity charge storage integrated housing, can repeatedly
charge the headset 42 times
. It also enables charging of smart phones
, IQOS, etc.
as a mobile battery to avoid battery drain when going out or traveling.
IPX7 waterproof design:
 prevents water intrusion, sweat and splash, sudden rain and so on.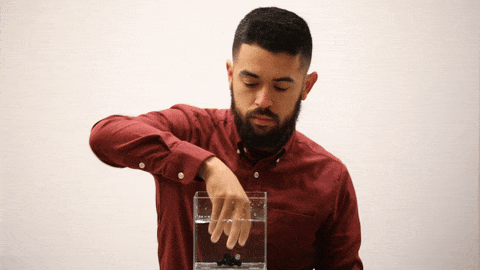 3D stereo sound effect, Hi-Fi for high sound quality: CVC 8.0 noise reduction technology, support for SBC / AAC audio.Clear enough to feel the sound, effectively remove the noise during the call and the surrounding noise, and achieve a comfortable call.

Freed

 

rom the hassle of cables
, we can enjoy comfortably in a variety of everyday situations, such as sports, driving, walking, watching DVDs and conference calls.
Features a customized driver made with graphene
 - a highly conductive, flexible, and strong material consisting of latticed carbon atoms bonded in a hexagonal pattern. This advanced material allows to produce mids and highs that are 
rich in details and perfectly balanced with the bass tones.

Auto Matching. Binaural Call:
Volume Adjustable, Automaticall
y
 activates the power ON/OFF and the setting between the pairing setting mode and the terminal by putting in and taking out from the charging. From the second time it will
 automatically
connect to the device.
There is no problem with one ear, and 
both ears are used
as left and right separate Bluetooth headsets. The one-touch design allows for one-handed operation for versatile operation, and you can also control 
"Siri compatible"
.

Headphones are equipped with the latestBluetooth 5.0 + EDR: Full wireless headset equipped with the latest chip Bluetooth 5.0 + EDR, double data transmission speed and 8 times data transmission capacity, which is about four times the communication range of traditional headphones.
Experience an easy and fast pairing connection. Outstanding stability. High-speed transmission is possible within 15 meters. Itsupports Bluetooth with all devices (iPhone / Android / PC / Tablet, etc.).
YOU ASK. THEY ANSWER. 
ACCESS YOUR FAVORITE VIRTUAL ASSISTANTS IN AN INSTANT.WITH A SIMPLE TOUCH, YOU CAN TALK TO SIRI OR GOOGLE WITHOUT HAVING TO TAKE OUT YOUR PHONE
Voice AI Control (for Siri, google, Microsoft Voice AI)
Intuitive touch sensor, just tap to activate
Ergonomic Comfort Design,:Security Support. With an ergonomic-based motion design, only one ear is only 5g, which provides a comfortable fit and a sense of unity.
It is easy to match the shape of the ear, in order to reduce the burden on the ear. Don't worry about falling on the move, you can use it comfortably. Equipped with English and Japanese instructions.
Parameters:
STYLE:

Shipping status
As soon as your order has been shipped, you'll receive a shipping confirmation email that includes your tracking number.
If you don't receive a shipping confirmation email right away, don't worry. We know the delivery date or date ranged provided at checkout and we'll be sure to deliver the items within that time frame, or you can contact us to track your parcel. 
Processing time
Orders will be processed within 2 days after placing the order, and the parcel will be shipped on the next day.
Shipping time
All items sold at E-cross are guaranteed to be delivered in 7-10 days after despatch.
If you have not received your item(s) beyond this time, you are eligible for a compensation after we have conducted a postal investigation. 
Available countries
Saudi Arabia, United Arab Emirates, and Global.
Shipping cost
*Ship to KSA & UAE
 Enjoy 

free shipping and free cod

 

on every order.
*Ship to Global
| | | |
| --- | --- | --- |
| Order Amount | Costs | Delivery time |
| Over 296.00 SAR | Free | 7-15 business days |
| Below 296.00 SAR | 38 SAR | 7-15 business days |
Customs duties
Imported goods or services may levy on tax which is regulated by the country law. E-cross is not responsible for any tax invoice charged on its products. Shipping rates are estimates and may depend on different policies and tax rates applied per country. Please contact local customs for clarity and information.
Thank you for your interesting in our COD service,


Available in 2 countries: Saudi Arabia, United Arab Emirates.
You can enjoy free shipping on every order in our store.  

If you have any further questions about this service you can contact us any time. We are always code here to help.

Here is coupon, and you can use it in your first order.
Discount code: 5%off
You can get  5% discount by the code.